It's WWW Wednesday! To play along, just answer the following three (3) questions…
• What are you currently reading?
• What did you recently finish reading?
• What do you think you'll read next?
My answers:
Click on the book covers to take you to the book's GoodReads page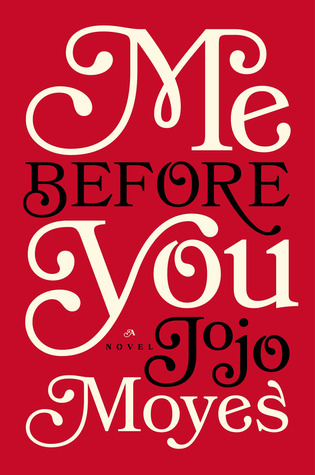 What are you currently reading?
I'm currently
actively
reading two books.
Book 1
is for a group read-
Me Before You
by Jojo Moyes.
Louisa Clark is an ordinary girl living an exceedingly ordinary life—steady boyfriend, close family—who has never been farther afield than their tiny village. She takes a badly needed job working for ex-Master of the Universe Will Traynor, who is wheelchair-bound after an accident. Will has always lived a huge life—big deals, extreme sports, worldwide travel—and now he's pretty sure he cannot live the way he is.
For the group read we are only to read 6 chapters at a time. I
did
read my 6 chapters yesterday but I found it really hard to put the book down. I know for a fact that there's no way I'm going to make this book stretch out an entire month. The relationship between Louisa and Will is too cute. I've heard people talk about this book being sad. Being in chapter 6, I haven't gotten there yet but I think I'm ready for a big, ugly cry. It's been way too long since my last.
Book 2
is
Underneath It All
by Kate Canterbary.
Sometimes the universe conspires to bring people together. Other times, it throws people down a flight of stairs and leaves them in a bruised and bloodied heap.
I don't entirely have an opinion about this book yet. I wanted a quick, easy read while I was reading Me Before You and I'm not really finding it quick or easy. It's my goal to finish it today because it's not long at all so hopefully it'll get more steamy as I go!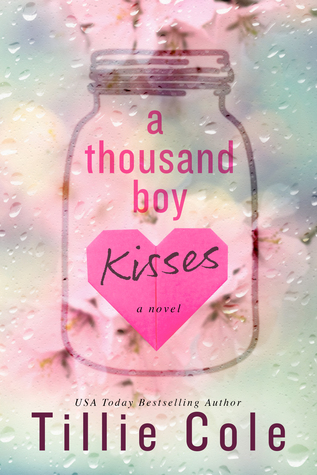 What did you recently finish reading?
A Thousand Boy Kisses
by Tillie Cole.
One kiss lasts a moment. But a thousand kisses can last a lifetime. One boy. One girl. A bond that is forged in an instant and cherished for a decade. A bond that neither time nor distance can break. A bond that will last forever. Or so they believe.
This story is.. sweet and sad.. I did have quite a few crying moments in this book, but nothing like a big, ugly cry. I'm going to be doing a review on the book, I'm just trying to sort out my feeling on how the it ended. Which, is not a way I would have ended it. But I'm not the author, am I?
What do you think you'll read next?
I think I'm going to go back to our good ol' Jace and Clary in
City of Fallen Angels
by Cassandra Clare. I read CoFA back when it came out in 2011, and I never bought or read the rest of the
Mortal Instruments series
. Now that I have recently purchased Lady Midnight in Cassie's newest series (which picks up 5 years after City of Heavenly Fire), I'm going to catch up TMI first.
The Mortal War is over, and sixteen-year-old Clary Fray is back home in New York, excited about all the possibilities before her. She's training to become a Shadowhunter and to use her unique power. Her mother is getting married to the love of her life. Downworlders and Shadowhunters are at peace at last.
PLEASE LEAVE A COMMENT with either the link to your own WWW Wednesdays post, or share your answers in a comment here (if you don't have a blog).